The Comforter
, 2010
silicone, fibreglass, steel, human hair and fox fur, clothing
Game Boys Advanced
, 2002
silicone, polyurethane, clothing, human hair
variable
Leather Landscape
, 2003
silicone, polyurethane, leather, mdf, human hair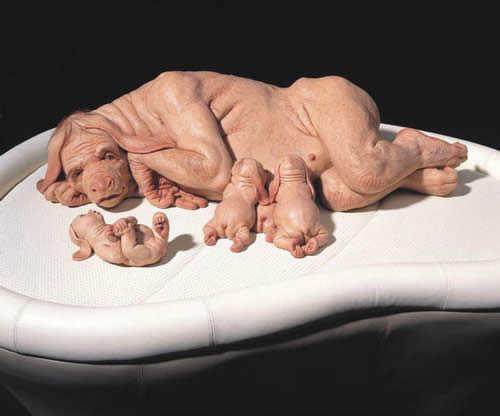 The Young Family
, 2002
silicone, polyurethane, leather, human hair
variable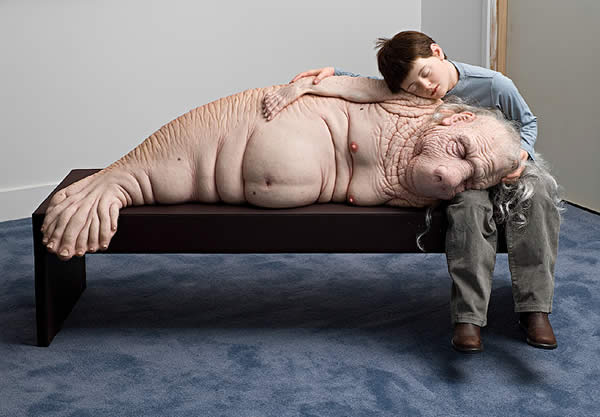 The Long Awaited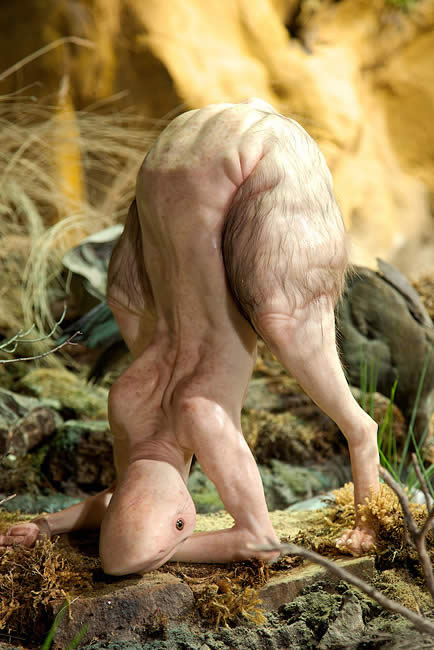 Bottom Feeder
-----
About the Artist:
Patricia Piccinini
(born in 1965 in
Freetown
,
Sierra Leone
) is an
Australian
artist and
hyperrealist
sculptor. Her art work came to prominence in Australia in the late 1990s. In 2003 she was selected as the artist to represent Australia at the Venice Biennale.
Her major artworks often reflect her interests in issues such as
bioethics
,
biotechnologies
and the environment.
Piccinini's work often anthropomorphises inanimate objects and presents them with a high degree of industrial finish, revealing the equal influence of 19th Century
Surrealism
and 20th Century
advertising
.
Piccinini works with several fabricators to produce her sculptures.